360 Lace Wigs · Alopecia Wigs · Bob wigs · Brazilian hair · Cancer Wigs · Custom Wigs · Frontals · Fullace Wigs · H D wigs · Hair bundles · Hair extensions · Hair textures · hairextensions · Handmade Wigs · Lace Frontal Wigs · Luxury hair · siliver hair extensions · Wig cleaning service · Wig closures · Wig making services · Jul 21, 2020
Frontals and closures have different advantages and setbacks, the choice you make between them depends on what you are trying to achieve with your wigs or hair extensions. In short, frontals and closures are what we call mini hairpieces, they are used to finish off your sew ins or added to top wigs for more volume. Naturally the goal is to give you a flawless but natural look, like the hair is growing out of your scalp. Let's start with frontals.
FRONTALS
We at Ada Leroux Hair really love frontals, they are so versatile allowing for styling flexibility. Of the two mini hairpieces mentioned above, a frontal usually measures 13 inches in length from ear to ear and go 4 to 6 inches deep. This length is great because it allows for deeper partings and front updo's.
Secondly, they are a great solution for women and girls experiencing traction Alopecia or other medical hair loss issues because they also require less bundles. Frontals are made with a lightweight materials: the hair is hand tied knotted to the lace so that when its laid next to skin looks like hair growing out of scalp. Customization is often required and should be done by an experienced hair stylist. Due to delicate materials used a word of caution is needed, as great as frontals are we do not recommend them for daily everyday wear.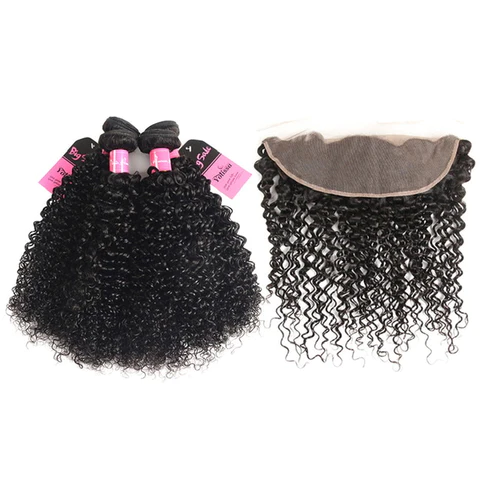 Frontals give you so many options for styling. You can do a center part or deep-side part, but you can also pull your hair back into a half-ponytail or full ponytail. This is a great option for those who like to mix up their looks and change the way they part their hair. With this hairpiece, you're not limited to the number of ways you can part or style your hair.
Do keep in mind, because frontals are so versatile and include more material, they do tend to be pricier than closures.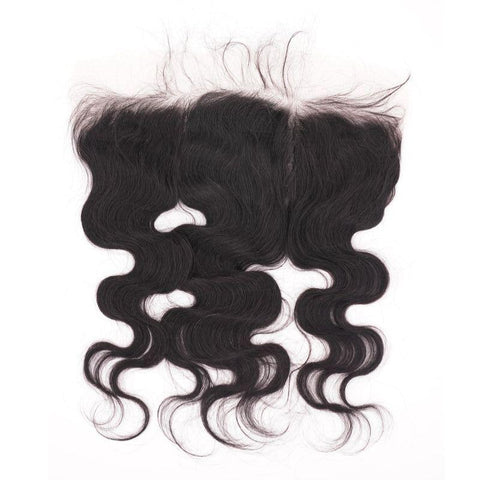 CLOSURES
A closure is similar to a frontal, but it has more limitations when it comes to styling. Instead of having a strip of scalp-like material that runs from ear to ear, the closure typically comes in a horseshoe shape in the following sizes: 4×4, 5×5, 6×6, and even 7×7- inch. Closures are hand tied and knotted with human hair giving the illusion of hair growing from scalp. The closure can be placed on the middle, right or left side of the sew in or wig.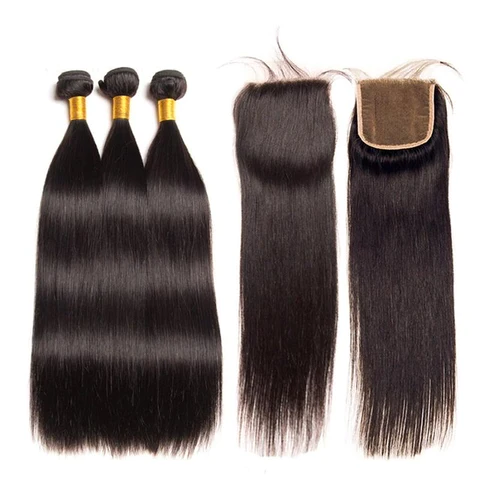 Unlike the frontal, which allows you to part your hair in an infinite number of ways, the closure only allows for a few different parting styles. If that is a big concern for you, then opt in to the largest sizes closures 5×5, 6×6, or 7×7-inch. Closures are an excellent choice for daily wear and tends to be a bit easier to manage. If you are thinking about trying bangs then closures are great way to test that look out. 
Keep in mind it's not really possible to create up-dos or half ponytails with closures, but they are great for every day styles that is why they cost a bit less than frontals. Quality and grade of hair also may factor into the cost. Extend the life of your wigs and hair extensions buy wearing our newest products, our satin bonnets are a great choice for maintaining hair quality.
All the best,
Ada Leroux Hair
Hey do you wear our products? We would love to see your selfies!