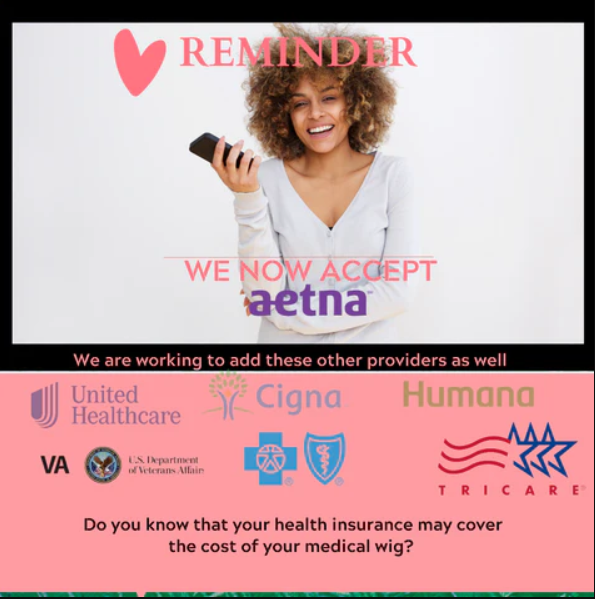 Ada Leroux Hair, LLC is state licensed and certified in medical hair loss replacement. The services provided are for medical-related non-surgical hair restoration and specifically our focus is on patients dealing with hair loss caused by medical illness or treatment. With patient collaboration, a specially designed cranial prosthesis is custom-made and fitted to look like the patient's natural hair.  We can do an initial phone, live virtual Zoom consultation, in-person office visit, or travel to patients' locations to start the process of recreating their lost hair. Once the patient has received the cranial prosthesis, we also provide a complimentary care kit with instructions on caring for their new cranial prostheses at home. Follow up within one or two weeks to see how things are going. We serve Atlanta, Fulton, Cobb, DeKalb, and Gwinnett counties. Please note that not all health insurance will cover the cost of a medical wig as they may deem it as a "cosmetic need" and not medically needed. Therefore, we strongly recommend  contacting us before talking to your insurance comapany. Remember, before purchasing cranial hair prostheses from Ada Leroux Hair it's your full responsibility to verify health coverage (payment) for your cranial hair prostheses. 
See a doctor and get a diagnosis.
The process for obtaining a cranial hair prosthesis starts with your particular concerns about hair loss. Suppose you are experiencing hair loss due to medical treatments. In that case, the best place to start is with your healthcare provider. They are best suited to evaluate your concerns and may recommend various treatments to resolve hair loss concerns. Certain medical hair loss due to cancer treatments are temporary, and others, like Alopecia, are gradual. Sometimes the hair loss may be permanent. Thankfully new treatments for Alopecia hair loss are forthcoming, so do not give up hope!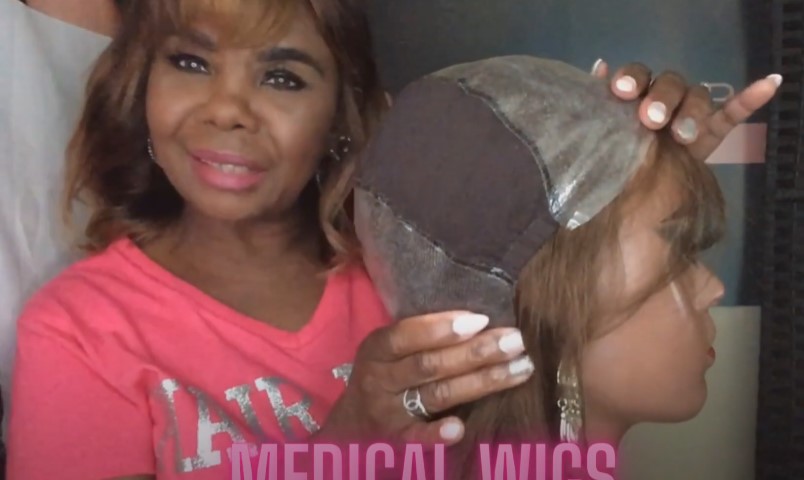 What is a cranial hair prosthesis?
A cranial hair prosthesis is a specially designed head covering that restores hair on the head and gives the wearer a natural-looking head of hair. The cranial prosthesis also aids in the regulation of body temperature and protects the scalp against outdoor elements. A cranial hair prosthesis is considered a necessary part of a person's health recovery. Therefore Health insurance companies will cover 80 to 100 % of the cost if you get a written doctor's prescription.
A cranial hair prosthesis requires a prescription from your medical provider so that your insurance company will pay for it. A cranial prosthesis (medical wig) can be a life-changing option that offers patients who've lost their hair a high-quality, comfortable solution.
How do I get a hair system?
Once you have a diagnosis from your doctor, you will ask your doctor to give you a written prescription; it must have a diagnosis code, a doctor NPI number, and a written letter by the doctor explaning why you need a hair system.
The letter must state you need a cranial hair prosthesis or that it is medically necessary. Second, your doctor's letter must explain the adverse effects your diagnosis is causing by your medical condition. Without this prescription information and letter, the insurance company will not cover the cost. If your particular health insurance company does not cover the price. In that case, your next best second option is to write the purchase off as tax-deductible medical expenses.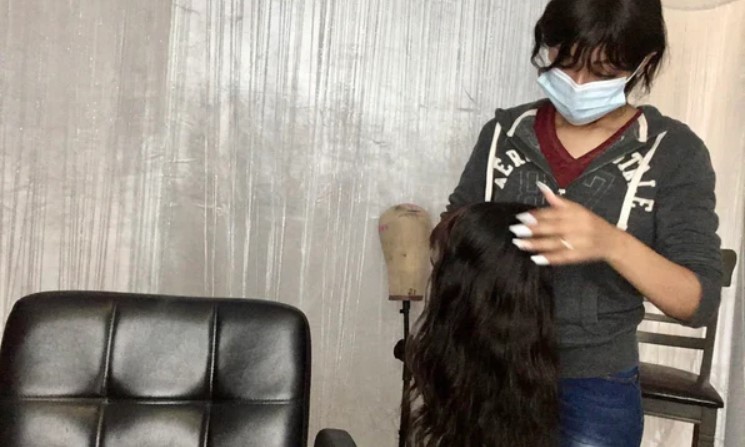 Contact your health insurance provider to let them have your doctor's prescription and  verify coverage for your cranial hair prosthesis. When you call be sure to ask them the coverage amount and type of service you qualify for. NEVER say the "wig" word!
Complimentary Consultation
There are many different types of cranial hair prostheses (medical wigs), there are no one-size fits.
Payment from the health insurance company.
When your health insurance company approves payment, and it's received by us, the next step is to make arrangements for an in-person fitting. We make any final adjustments at the fitting. Then you will go home with your new cranial hair prosthesis and get an in-home care kit and guide.
We value any opportunity to serve people experiencing hair loss. With that being said, we will not be able to serve everyone. You must have the initial 15-minute phone consultation with us as Ada Leroux Hair does not promise we can help everyone we meet. Regardless, it's great information you can have on your journey to feeling like yourself again.