Alopecia Wigs · Bob wigs · Brazilian hair · Cancer Wigs · Cranial hair prothesis · Custom Made Wigs · Full lace wigs · Hair extensions · Hair lenghts · Hairline · Indian hair · Luxury hair · Measure your head · Medical wigs · Wig Chart · Wig cleaning service · Wigs for black women · Sep 11, 2022
HAIR LOSS CLIENTS WE SERVE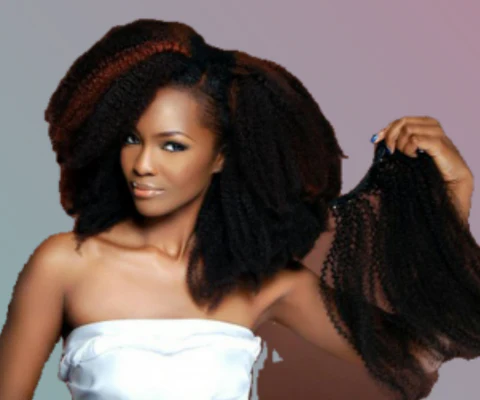 At Ada Leroux Hair, there are four Main types of hairs loss clients we serve.
The Cancer Client– In most cases, after chemotherapy treatments are done these women will see their hair grow back, so their choices for wigs usually temporary, a year or so. It is recommended that women have two good wigs as they will last longer, and when one of them needs repair, they can have a backup wig to wear. There is hope for these clients because their hair will grow back, so these women may want a wig that looks like their old hairstyle before cancer took their hair, so ask the client to bring in pictures of themselves or magazines of hairstyles they want to try out. 
The Alopecia Areata Client– We cover any clients diagnosed with this type of disorder who will lose all or some of their hair, and some women may have patches of hair missing. These people need a permanent solution for their hair loss because it can be complicated to deal with. 
The Thinning Hair Client-Depending on the degree of thinning and whether or not they are taking medical treatment that causes them to have thinning hair, it may be too late for these people, and hair replacement may be the best solution but also the least expensive as these women tend to need coverage in the crown area of their heads. Women can experiment with her remaining hair by using different colors and textures and adding hairpieces.
Everyday women– Clients who may not necessarily have hair loss or thinning hair but are looking for a new look, please click here to view our ready-to-ship non-medical wigs. If you are looking for a custom-colored wig, use the contact us form here.
Ada Leroux Hair is your one-stop online resource that offers cranial hair prostheses (medical wigs), hair extensions, wigs, lashes, matte and lip gloss edge control, and more! Shop all the popular ready-to-ship wigs, closures, frontals, bundles deals, and lace fronts!
Cranial hair prosthesis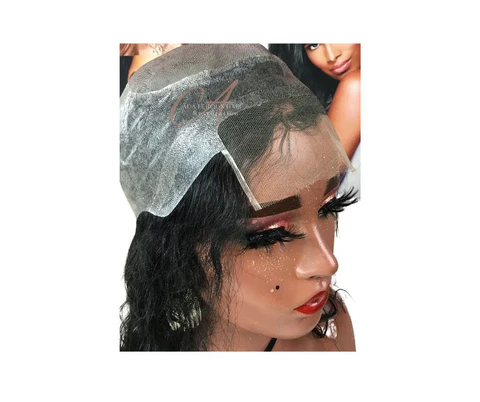 So, what is a cranial hair prosthesis? Well, let's start with what it is not. It is not a traditional fashion wig worn by most but rather a specially designed head covering made for people who have lost their hair. A cranial hair prosthesis is a specially designed head covering that restores hair on the head and gives the wearer a natural-looking head of hair. The cranial prosthesis also aids in the regulation of body temperature and protects the scalp against outdoor elements. A cranial prosthesis offers patients who've lost their hair a high-quality, comfortable prosthesis to replace hair that is lost. In most cases, health insurance companies usually cover the cost, but they require a medical prescription from your medical provider first.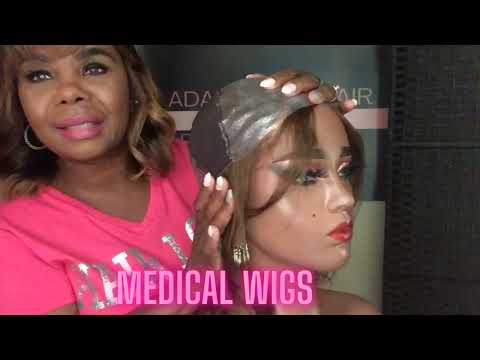 THE TYPES OF CRANIAL HAIR PROSTHESIS WE OFFER
Since we believe that each person is unique, we don't have a one size fits all approach to help you to regain hair. We offer different types of cranial hair prosthesis (medical wigs). We have what are called full lace wigs, meaning that each strand(s) of hair are individually hand knotted onto this base of soft lace bases, called French, Swiss, and Opera. These laces' skin ranges in colors from transparent to light brown, medium, and dark brown and are lightweight and breathable.
The second type of cranial hair prosthesis is called lace front wigs, meaning they have individually hand-knotted hair to the front of the lace base with wefting tracks in the back. They are called frontals, but our frontals give our clients more styling versatility and measure approximately 13 in. X 4 in. 4×4, 5×5, and 6×6 closures, Each cap will vary in style, size, and design. 
Third is what is called a hair integration system; the system allowing the wears to include some of their bio hair is an excellent option for people looking for freedom in hair styling. These types of hair systems are crafted to match clients' hair color and texture.
Cranial hair prosthesis or integrations systems are for people experiencing hair loss in the crown area or total hair loss that does not conceal the entire scalp; it is usually integrated with clients' remaining hair on the sides and back.
Ada Leroux Hair is your one-stop online resource that offers cranial hair prostheses (medical wigs), hair extensions, wigs, lashes, matte and lip gloss edge control, and more! Shop all the popular ready-to-ship wigs, closures, frontals, bundles deals, and lace fronts!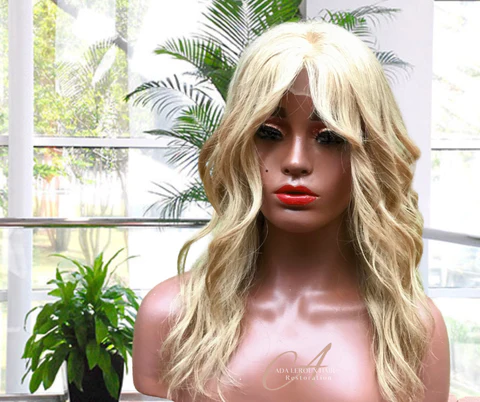 Ada Leroux Hair, LLC is state licensed and certified in medical hair loss. The services provided are for medical-related non-surgical hair restoration. Our focus is on patients dealing with hair loss caused by medical illness or treatment. With patient collaboration, a specially designed cranial prosthesis is custom-made and fitted to look like the patient's natural hair. In some cases, we can do an initial live virtual Zoom consultation or travel to patients' locations to start the process of recreating their lost hair. Once the patient has received the cranial prosthesis, we also provide a care kit that includes a complimentary care kit with follow-up within one or two weeks to see how things are going. The counties we serve are Atlanta, Fulton, DeKalb, and Gwinnett. 
Click anywhere inside this image below to view our latest new medical wig design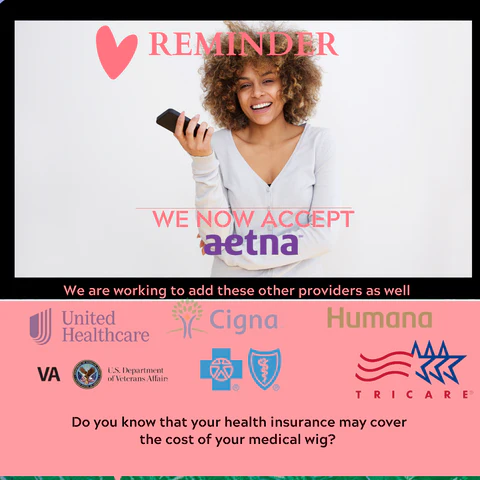 Although we currently only accept Aetna , we're working on getting credentialed with the other health insurance companies that you see listed. We can still file a claim with your health insurance company on your behalf.
All the best,
Ada Leroux Hair
Hey, do you wear our products? We love to see your selfies!