Alopecia Wigs · Bob wigs · Brazilian hair · Cancer Wigs · Cranial hair prothesis · Custom Made Wigs · Full lace wigs · Fullace Wigs · Hair blog · Luxury hair · Medical wigs · Wig cleaning service · Wig making services · Wigs for black women · Sep 02, 2022
CHOCOLATE SKIN BLONDE HAIR
BLACK WOMEN CAN SLAY ANY LOOK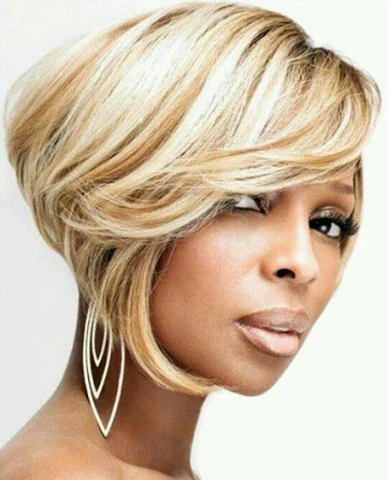 Black women can slay any hairstyle you give to them. We have countless hashtags and forums dedicated to black women and all their beauty. With that said, l have a pretty good idea what you may be thinking? Blonde hair is only for a particular group of people! Not true my friend, blonde hair is not exclusive to any one group.
I am a licensed hairstylist and wig maker, l have worked at many salons where hair bleaching is the number one requested service. So, contrary to popular belief no one group has exclusivity on blonde hair.
But for most the blonde look is achieved by chemically bleaching the hair over a series of six to ten salon visits. If a hairstylist tells you can go from your natural hair color of black / dark brown in just a few visits you'd better run! That process takes time and care to really get somewhere. 
The real truth is just 2% of the world population are actually born with blonde hair and keep it throughout their entire life. One of the rare groups of natural blondes (that are melanated) are the Melanesian people who live in the Solomon  Islands.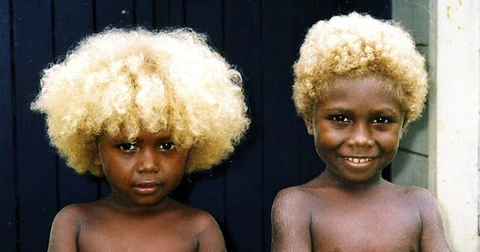 A geneticist from the Nova Scotia agricultural college in Canada, Sean Myles, conduced a case study on these people. He took saliva and hair samples from 1209 Melanesian Solomon Island residents and compared and contrasted them. From comparing the blond haired and brown haired Islanders, he found that the blondes carried two copies of a latent mutant gene which is present in 26% of the island's population. This native TYRP1  gene is partly responsibile for the Melanesian people's unique blend of blond hair and melanated skin.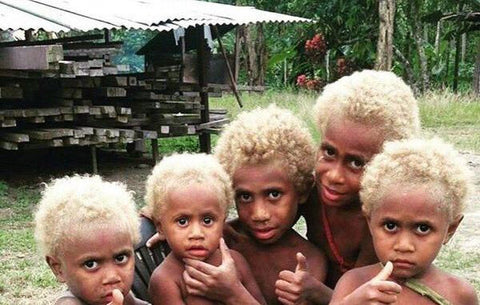 After hearing many stigmas surrounded by how ill-fitting blonde hair can look on women of color, we are finally at a place where we no longer agree with the naysayers. The science and fasion of blond hair on melanated skin is undeniable. We look good in it!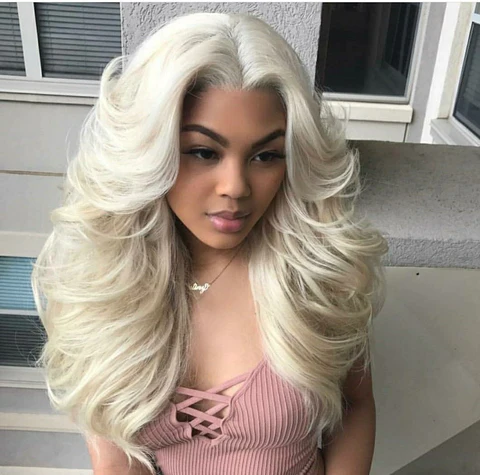 Watching celebrities like Beyoncé, Halle, Mary J, Nicki M., Zoe Kravitz, Ciara, and much more rock this signature golden look is giving many of us the courage to go a couple of shades lighter.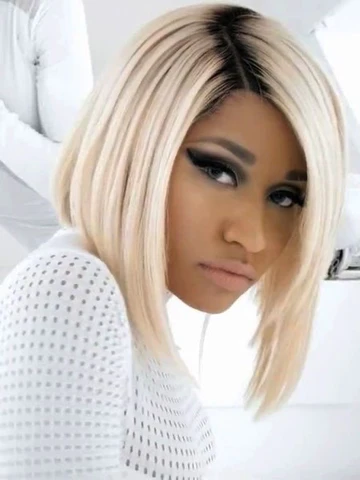 So, now that i've convinced you to go blonde, what's your next step? Well just like any wig or hair extensions you purchase you want to make sure that any blonde look is both realistic and flawless on you.
As far as blonde wigs, there are a few tips that will help make rocking this color a walk in the park. So, check out these simple tips to wearing blonde hair for any black women.
Shop around for the right blonde color. Consider the under tones of your skin, for example, my skin tone has a golden under tone so l can wear blonde colors warm or neutral under tone. But a yellow blonde doesn't mesh well with me, it causes my skin to look greenish-gray color.
If you can, avoid bleaching your own natural hair as it tends to dry out the hair and cause breakage if not properly cared for.
Don't adjust your eyebrows hair to match the blond color! If you are serious about lightening the brow, please consult a licensed stylist or eye brow specialist about that.
All the best,
Ada Leroux Hair