360 Lace Wigs · Alopecia Wigs · Bob wigs · Brazilian hair · Cancer Wigs · Cranial hair prothesis · Custom Made Wigs · hairextensions · Hairline · Handmade Wigs · Luxury hair · Medical wigs · Wig making services · Womens Wigs · Sep 12, 2022
WHAT IS A CRANIAL PROSTHESIS?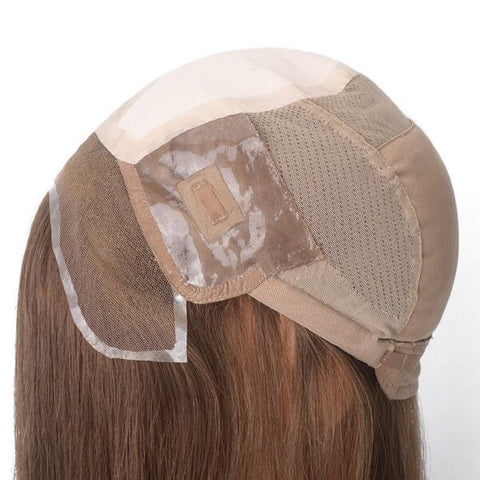 Lets start by sharing what it is and what it does
A cranial hair prosthesis is a specially designed head covering that restores hair on the head and gives the wearer a natural-looking head of hair. The cranial prosthesis also aids in the regulation of body temperature and protects the scalp against outdoor elements. A cranial hair prosthesis is considered a necessary part of a person's health recovery. Therefore Health insurance companies will cover 80 to 100 % of the cost if you get a written doctor's prescription.
I have great respect for women who choose to go bare-headed like Jada Pickett Smith, I have to agree she rocks that bare head nicely. However, other women are not as comfortable in rocking an uncovered head. Hair on your head is a not only an important part of your body, but it also represents a symbol of pride and joy for many women.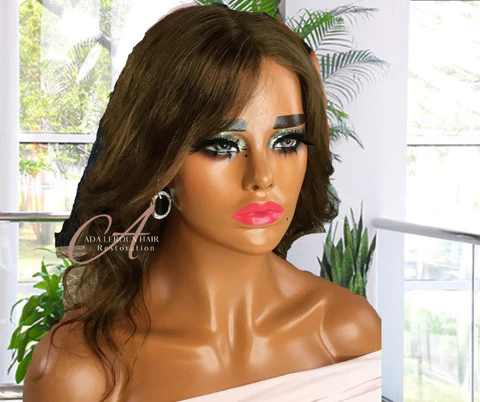 Your mental health is essential to your overall well-being, not to mention your perceived attractiveness, sexual appeal, and feeling good about yourself. When battling any disease that causes hair loss, there is nothing wrong with wanting hair; after all, we can agree that it is a large part of a person's identity. Replacing your lost hair is not vanity, it fills a need to feel normal and recognize the person in the mirror that is staring back at you. 
A cranial hair prosthesis (or hair system) is a custom-made medical head covering specifically designed for patients who have lost their hair. These medical conditions include alopecia areata, alopeciatotalis, lupus, thyroid diseases, trichotillomania, and chemotherapy. The correct terminology, cranial hair prosthesis, is often a recommended phrase when applying for medical insurance to cover the cost.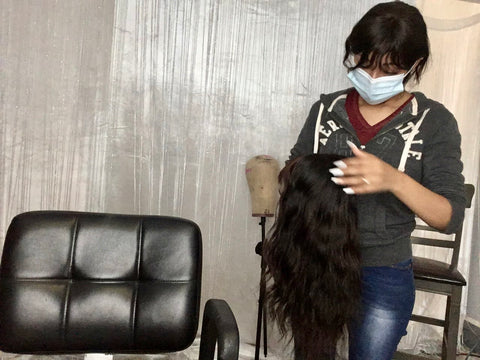 Cranial prostheses also help to protect your skin and weakened immune systems from the sun; just like your natural hair protects the scalp, the cranial prosthesis regulates body temperature.
A cranial hair prosthesis is different from a regular wig because it is made to fit a person's head shape and often mimic's their natural hair. The base is msde from a hypoallergenic fabric because people with chemotherapy are sensitive to any material, and their scalp is prone to allergies. The hair is usually hand-knotted onto the lace base of the cap to create an illusion of growing hair.
Will my insurance cover the cost of my cranial prosthesis?
Hair loss can be an unfortunate side effect of many chemotherapy treatments for cancer. Some people may embrace their newly bare head and leave it uncovered. Still, others are more comfortable wearing a cranial prosthesis.
Even when hair loss is expected, it can still be shocking to see it fall out. Planning for hair loss may help ease this transition. There are many options for head covers, and all have advantages and disadvantages. A cranial hair prosthesis that looks like your natural hair is an excellent choice before starting treatment. On average, it can take up to 60 days to produce cranial prostheses.
Wigs can be expensive, but medical insurance may cover the cost of a wig when hair loss is caused by chemotherapy. The approval process may not be a simple one, though.
This article will explain how you can request coverage for a wig and your options if insurance doesn't pay.
Call Your Health Insurance Provider
Many private health insurance policies will cover at least part or all of the cost of a cranial prosthesis. Before meeting with a certified hair replacement specialist, it's essential to call the insurance company and ask about their requirements. The cost of the cranial prosthesis can vary tremendously, depending on the following factors:
How the cranial prosthesis is made (with natural human hair or synthetic materials).
The hairstyle and the quality of the wig.
With the advances in synthetic hair, a cranial prosthesis may be covered entirely by your insurance company, but the cost of a real human hair cranial prosthesis may be more expensive and may come with a higher out-of-pocket cost. Again, it depends on your insurance company as they may cover 80% or up to 100% of the cost.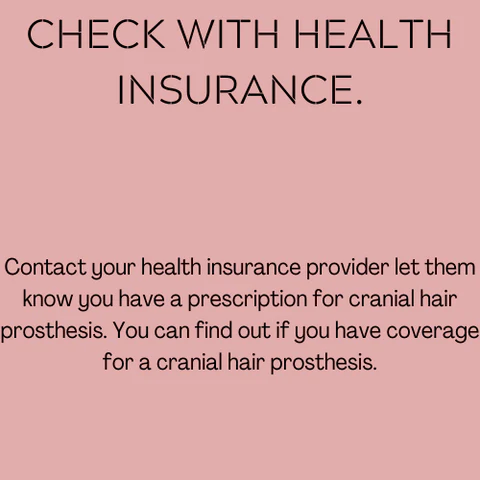 Terminology is key
A prescription from a dermatologist or oncologist is often needed for insurance coverage. Still, the terminology used in the order is essential. All health insurance companies require a prescription that uses one of the following terms and must include one of the following codes for insurance to pay for them. 
Hair prosthesis
Full or partial cranial prosthesis 
Cranial prosthesis
Cranial hair prosthesis
Extra-cranial prosthesis
Codes are A9282, D5924 "Cranial Prosthesis," and S8095 "Cranial Prosthesis"
Though this terminology may sound strange, it's just the way that insurance companies prefer to label chemotherapy-required cranial prostheses. The diagnosis from your doctor must include a letter stating why you need a cranial prosthesis.  These reasons usually are:
To be protected from elements, i.e., Sun, cold, rain, and wind.
Maintain body temperature control.
Physical discomfort from lack of hair covering and the mental toll of not having hair.
The insurance company may also require that you purchase it first, send in the receipt, and then file a claim. 
When you file the claim, you must know how to classify your new hair. Under no circumstances should you tell your insurance company it is a "wig." The claim will be denied; it must be called a full or partial cranial prosthesis, cranial hair prosthesis, or "durable medical goods."
Keep copies of your paperwork.
Make copies of all paperwork related to your cranial prostheses. Keeping a file with copies of all medical-related hair loss costs can save money. If the claim is delayed or missing, resubmitting it is easy. The following items can be essential to keep.
The healthcare provider's cranial prosthesis prescription.
Sales receipt for the cranial prosthesis from a hair company.
Completed insurance claim form.
Any correspondence sent to the insurance company.
Get Started Early
While chemotherapy regimens differ according to the type of cancer being treated, a 2019 study found that over 99% of breast cancer survivors who underwent chemotherapy experienced hair loss. The average time between the first chemotherapy infusion and hair loss is about two to four weeks.
Hair typically begins growing back within three months of completing chemotherapy. Getting started early on finding a suitable cranial prosthesis can be helpful since it can be a long process and hair loss begins just a few weeks after chemotherapy is given.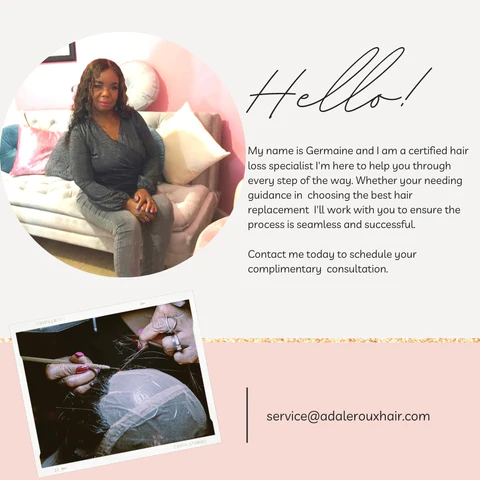 Find a certified hair loss specialist in your area. Still, suppose you live in the metro Atlanta area. In that case, you can book a complimentary consultation with us by clicking the link here.
Meet Germaine
Germaine is a certified hair loss specialist, allowing her to team up with local medical professionals such as Dermatologists and Oncologists. Before her certification in non-surgical hair loss replacement, Germaine previously served and volunteered as a class facilitator with the American Cancer Society's "Look Good Feel Better." This program assists women dealing with the effects of chemotherapy treatments.
As part of her ongoing education in the battle with hair loss, she is fully trained in assessing the best type of hair replacement products for each person by taking proper head measurements, creating molds, and sourcing the best quality hair. 
Germaine accepts medical insurance for those who qualify. If you or someone you know is suffering from hair loss issues and would like a complimentary consultation, please get in touch with Germaine directly at (678) 787-6848 or click here to book a complimentary consultation.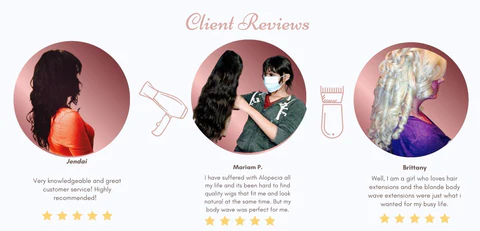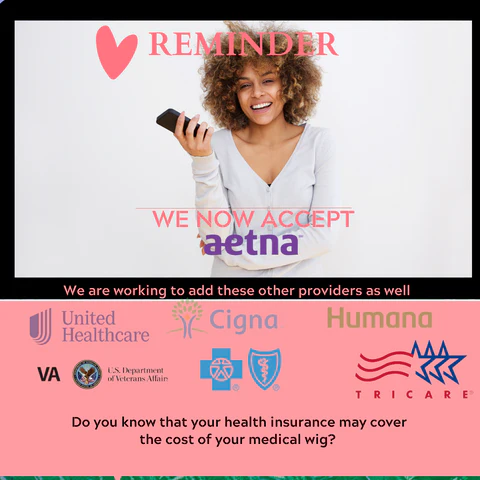 Hair loss from chemotherapy is a shared experience. Losing hair can cause distress, and someone with hair loss may want to wear a cranial prosthesis sometimes. Insurance companies might cover the cost of a cranial prosthesis if your doctor gives you a prescription for it. So, check with your insurer before shopping, and find out the requirements for filing your claim.
If your medical insurance doesn't cover the cost, there are other ways to get free wigs. We suggest you plan and look for these free wigs before your treatment starts. Contacting a social worker, nurse navigator, or the American Cancer Societycan be a helpful start in getting a free wig.