360 Lace Wigs · Alopecia Wigs · Cancer Wigs · Curly hair · Custom Wigs · Eye lashes · Frontals · Full lace wigs · H D wigs · Hair extensions · Handmade Wigs · Lace Frontal Wigs · Lace wigs · Luxury hair · Machine made wigs · Mobilestylist · U part wigs · Feb 21, 2020
H D Lace & Transparent Lace Wigs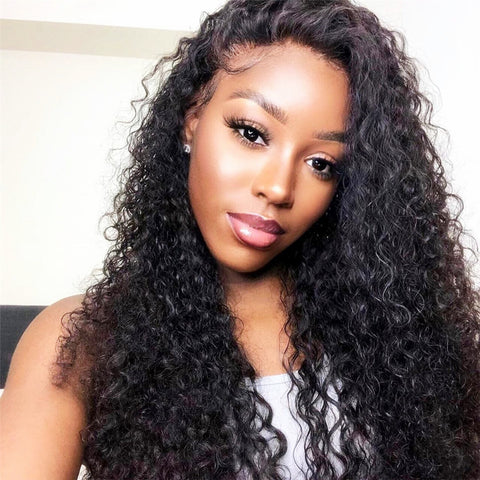 I know many of you have you have seen the new craze over transparent lace and HD lace. Today's blog will help you to help you better understand the differences between the two and whether they're a fit for you.
HD stands for "high definition". HD lace uses a lace material that used to be called Swiss lace, which is invisible when applied to the scalp. This ensures that the wig-wearer can wear hairstyles that expose the full hairline. These HD lace wigs look very natural and render the lace along the hairline undetectable. 
HD Lace is the thinnest lace there is, it disappears into the scalp like no other. You can finally wear the same lace wigs that your favorite celebrities has but without the extremely high cost.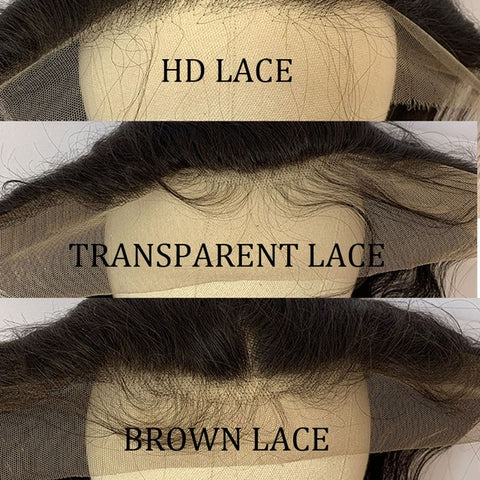 What Is Transparent Lace? 
This lace is made typically from French or Swiss lace (Swiss lace is more commonly used for transparent lace extensions). Transparent lace is very thin lace, blends easily with most skin tones and is ventilated with real human hair. The best part about it is that this lace makes the hand-tied knots less visible.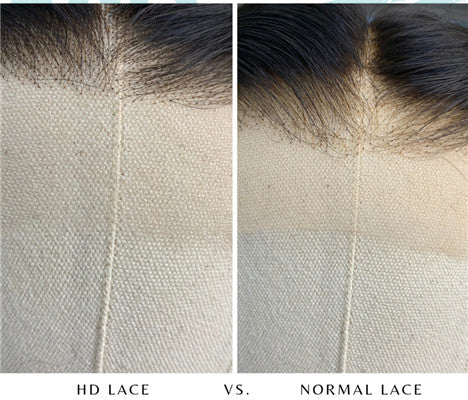 What's The Difference Between Normal lace and HD Lace?
The key to wearing a wig is to make it look as natural as possible. Nobody likes the "grid" look, it's not acceptable anymore.  The HD lace (Swiss lace) is more see-through than normal lace, which can better blend into the scalp, and make the hairline look more natural and less visible. 
We often recommend the transparent lace to women with lighter skin tones, but recently we found that the transparent color lace can melt into any skin tone after we bleach the hair knots.
But according to the features of the lace material itself, HD lace (Swiss lace) is still thinner, more delicate, and transparent than the normal transparent lace.
The Pros & Cons of Each Wig Lace